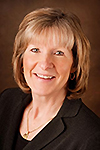 Edith Martin
B. Ed. & HR Management Certificate
Keldar Leadership Associate and
Owner of The Organizational Navigator
---
Specialization: Edith specializes in the facilitation of strategic planning sessions, team building, customer service, leadership and management training. As an enthusiastic and experienced leader for more than 30 years in a municipal setting and an entrepreneur as the Organizational Navigator, Edith's mission in life is to inspire others to do the best that they can do.
A University of Alberta graduate and experienced educator, Edith has custom designed and facilitated many sessions for public, private and not for profit sectors.
Edith is certified in the Kolbe Wisdom Facilitation that incorporates tools that provide great insight into the conative, or doing, dimension of the mind, a program that helps organizations find the "right" person for the right job and ensuring team members are working in their unique abilities.
Edith's experiences include teaching school, serving as a school board trustee, designing an operations management program for the Inuit, serving on many volunteer boards and leading a Recreation Aquatics Team of 170. Edith values the importance of community and international service, is a recipient of St. Albert's 2011 Community Recognition Awards, is a Past President and Honorary Life Member of the Alberta Association of Recreation Facility Personnel, a Past President of the Rotary Club of Edmonton Northeast and multiple Paul Harris Fellow. Having a passion for being a continuous learner, her personal and professional development has included travel to more than 15 different countries.