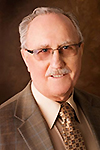 Lloyd Kenney
Keldar Leadership Associate and
Owner of CallCraft Consulting
Diploma in Agriculture
---
Specialization: Development of Performance Planning along with Legal Shield legal Services for Employee Benefit Programs.
The program Lloyd has developed is based on simple, practical methods to improve employee productivity by having businesses meet their objectives through employees meeting their individual responsibilities and objectives.
Lloyd Kenney started collaborating with Keldar Leadership in August 2004. Together he and Darel work collaboratively in a full day session on Hiring and Performance Planning and Review Workshops. The two compliment each other bringing an array of experiences on how to hire and appraise employees systematically.
Lloyd brings variety of experiences from his career in a major manufacturing, wholesaling and retailing group in Western Canada. Key positions within the firm were: Petroleum Marketing Director which included staff training, advertising and promotion, facility upgrading and customer relations, General Manager for a multi-department retail operation with more than 80 employees and Sales and Operations Supervisor responsible for co-ordinating marketing and operations activities of 10 retail facilities.
In Lloyd's spare time he volunteers at an acute care senior's home and enjoys several woodworking activities.